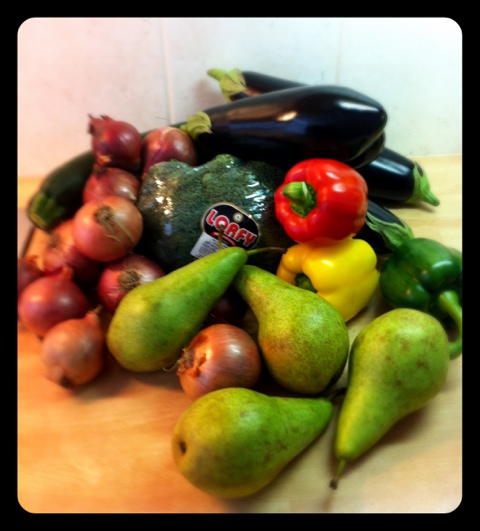 . This picture shows the vegetables I bought two days ago. A pound of broccoli, 4 eggplants, 3 zucchinis, 3 bell peppers, a 2 pound bag of pink onions, and 4 pears. Any guess on the price?
I'll tell you – $11.00! Isn't that a steal? I thought so too.
I love fresh fruits and vegetables and I can't wait to put these to use once I get my strength back.